Services: Interior design, aesthetic consultancy, sourcing of furniture and unique objects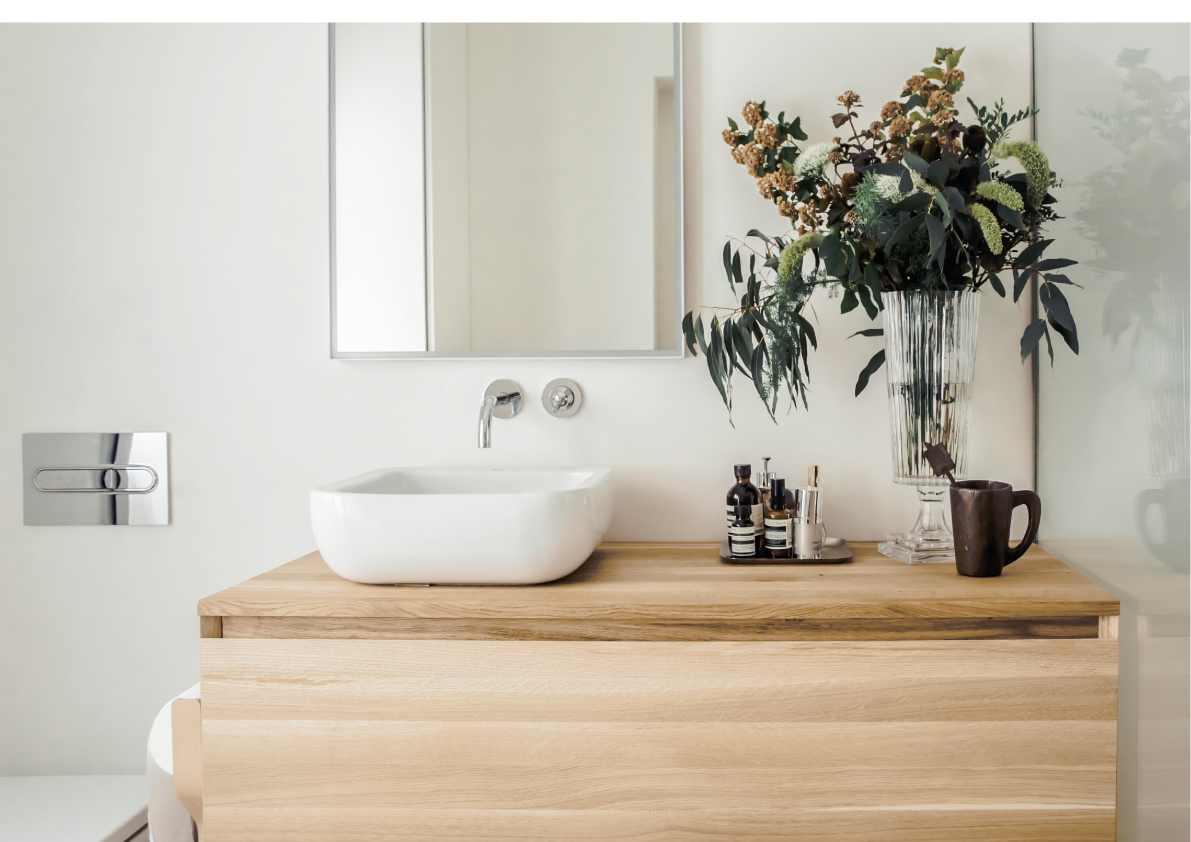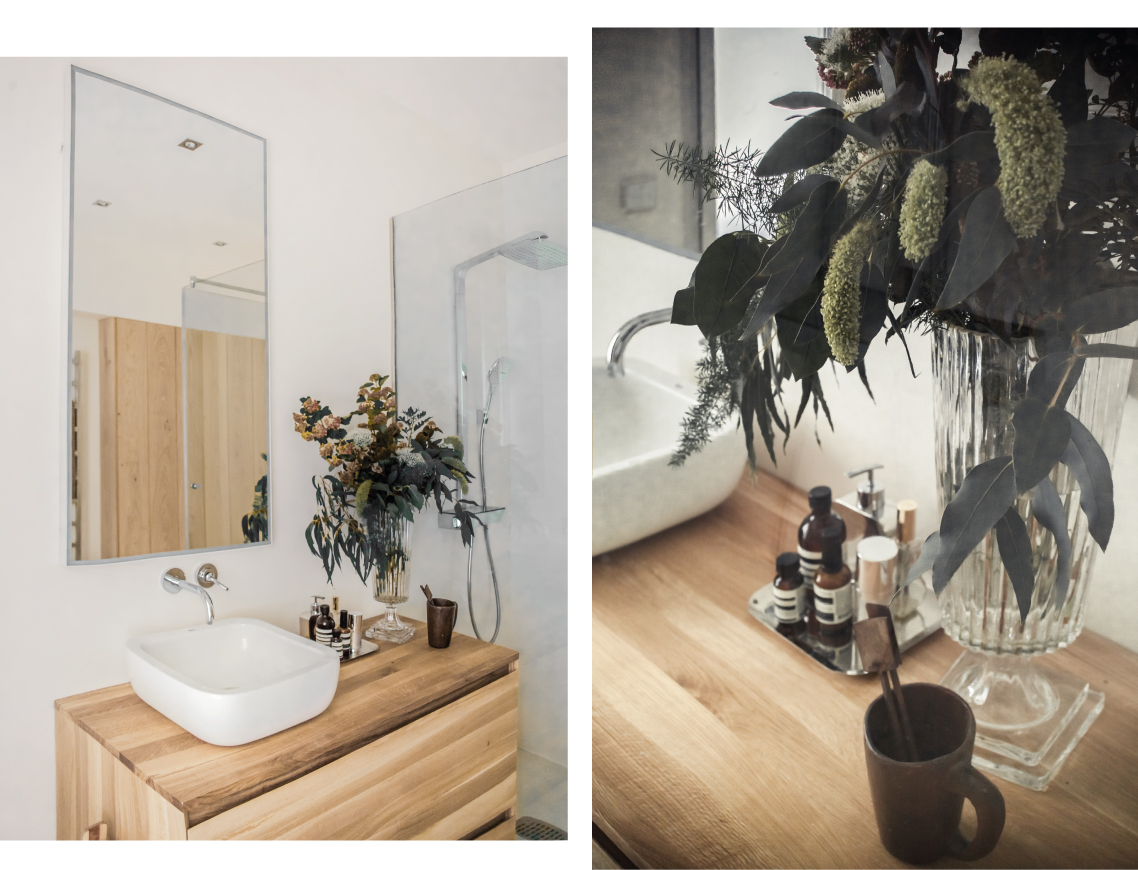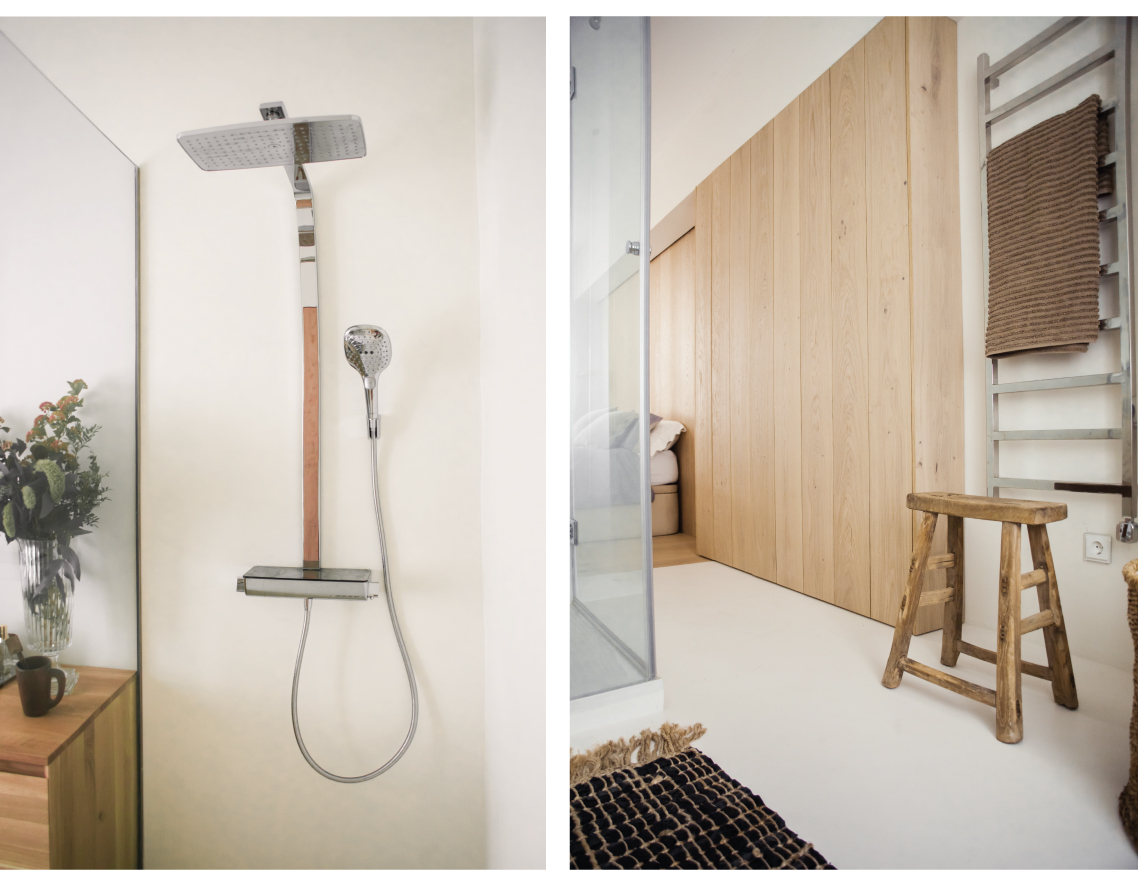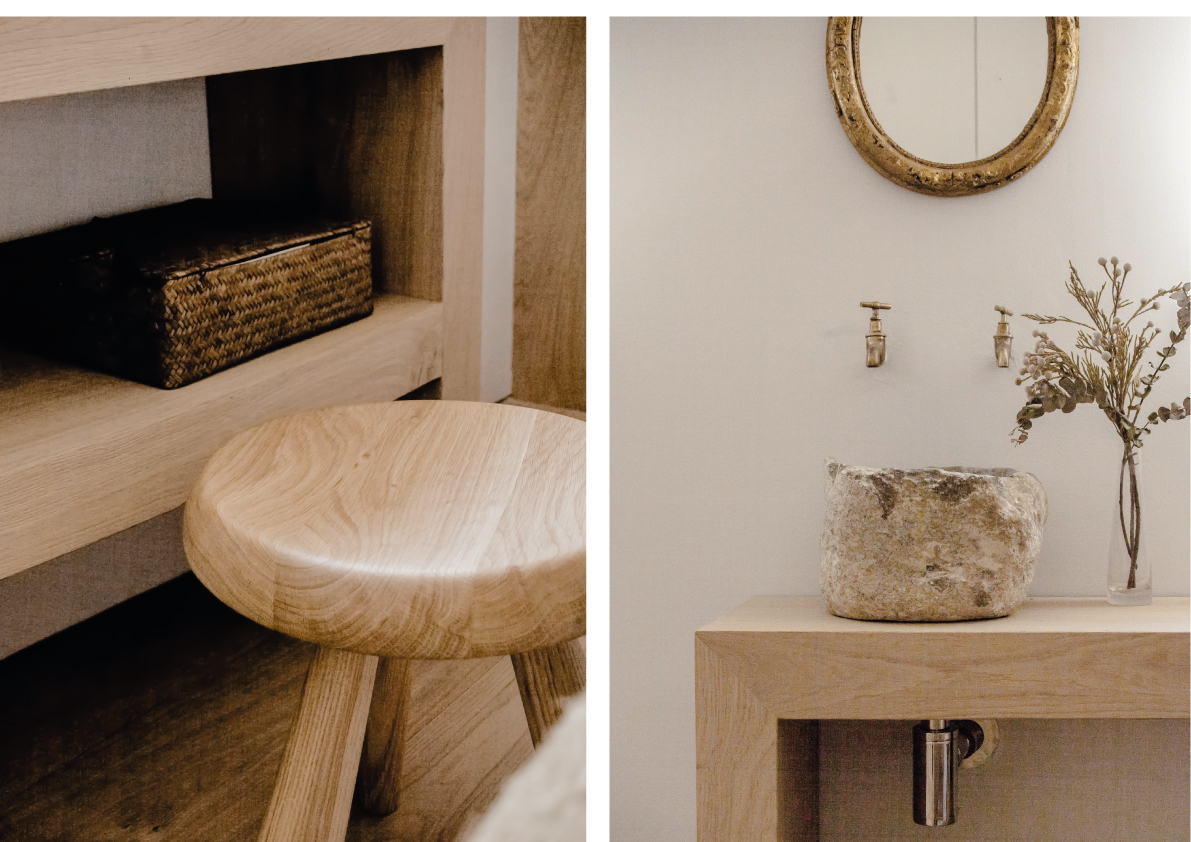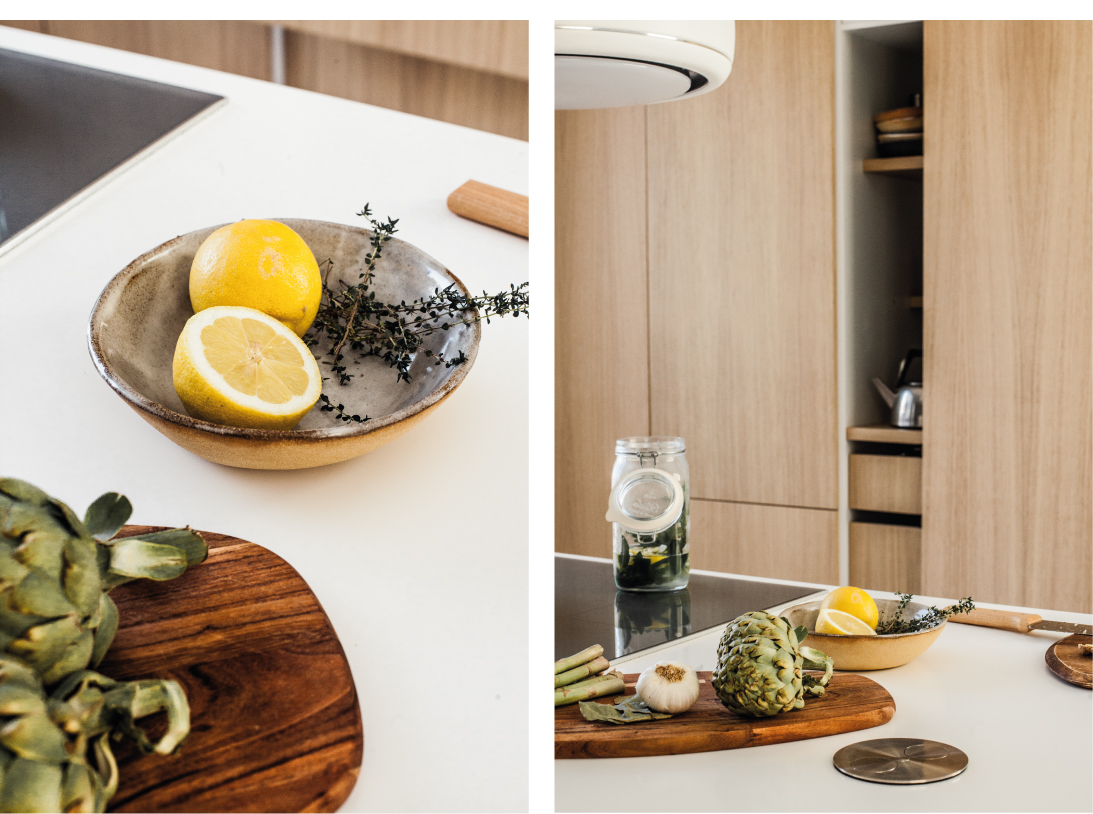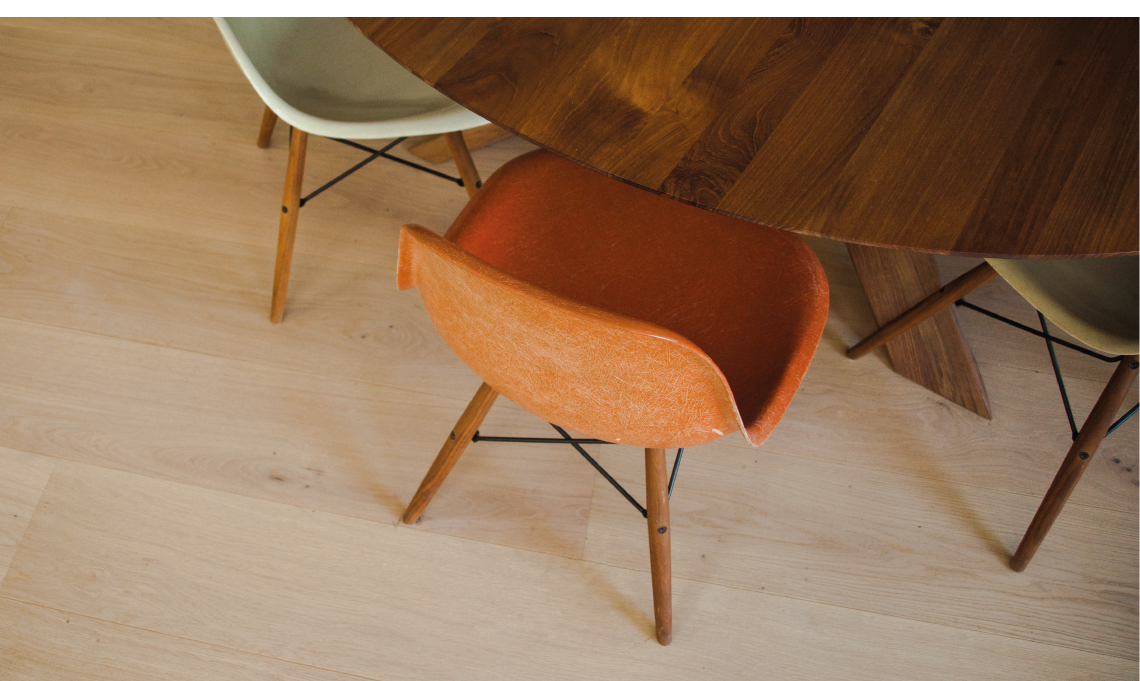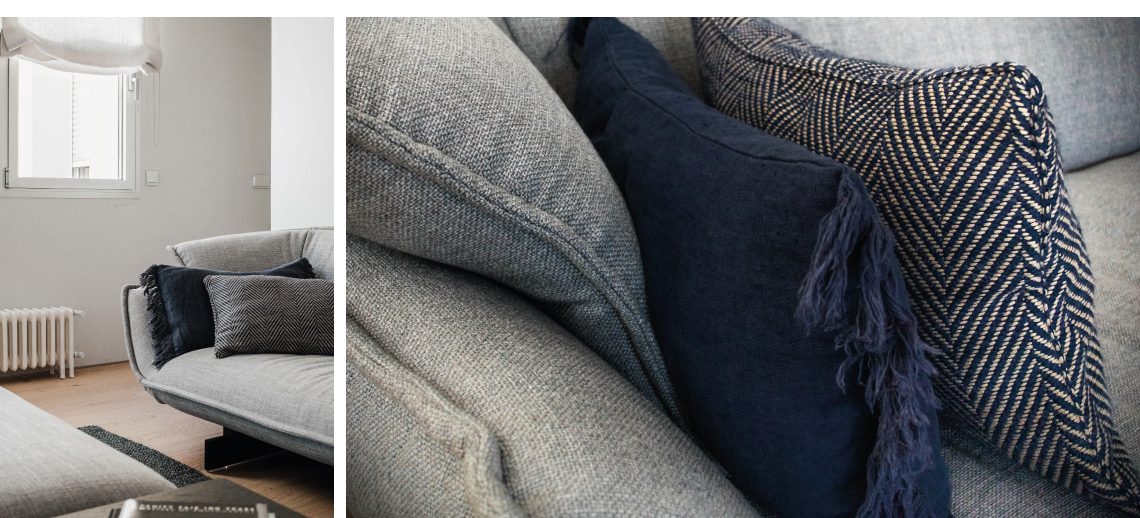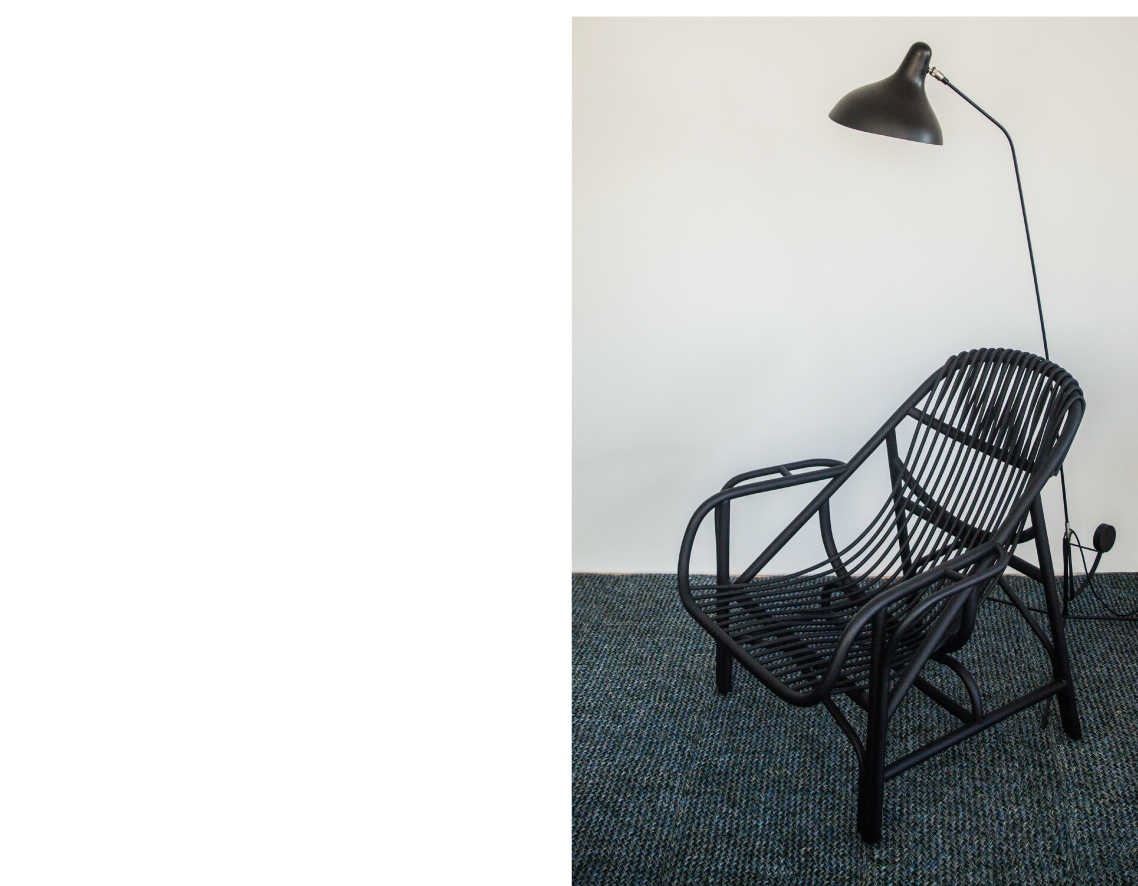 In the initial design phases on the Oak Residence project Quiet Studios observed the client's routines and customs to create a space tailored to her needs. Where once small rooms stood a new layout allows natural light to flood through the property. Iron pillars segment the space, unobtrusively dividing the large common room, open kitchen, dining room and living room overlooking the terrace.
Oak is the primary material of the house, the client's favourite hardwood. Covering the walls and floors of the living spaces, kitchen and bedrooms, the oak gives a sleek finish to integrated storage solutions, adding a minimalist facade to shelves and closets. The uncovered walls are painted in a powder grey, broadening the space and adding a fresh contrast to the rich wood tones of the oak and teak furniture. Bringing bespoke design elements together with high-quality pieces the space has a luxurious and personalised feel.
Collaboration: LBMP Arquitectos