Services: Interior design, aesthetic consultancy, sourcing of furnitureand unique objects, soft furnishing and project management.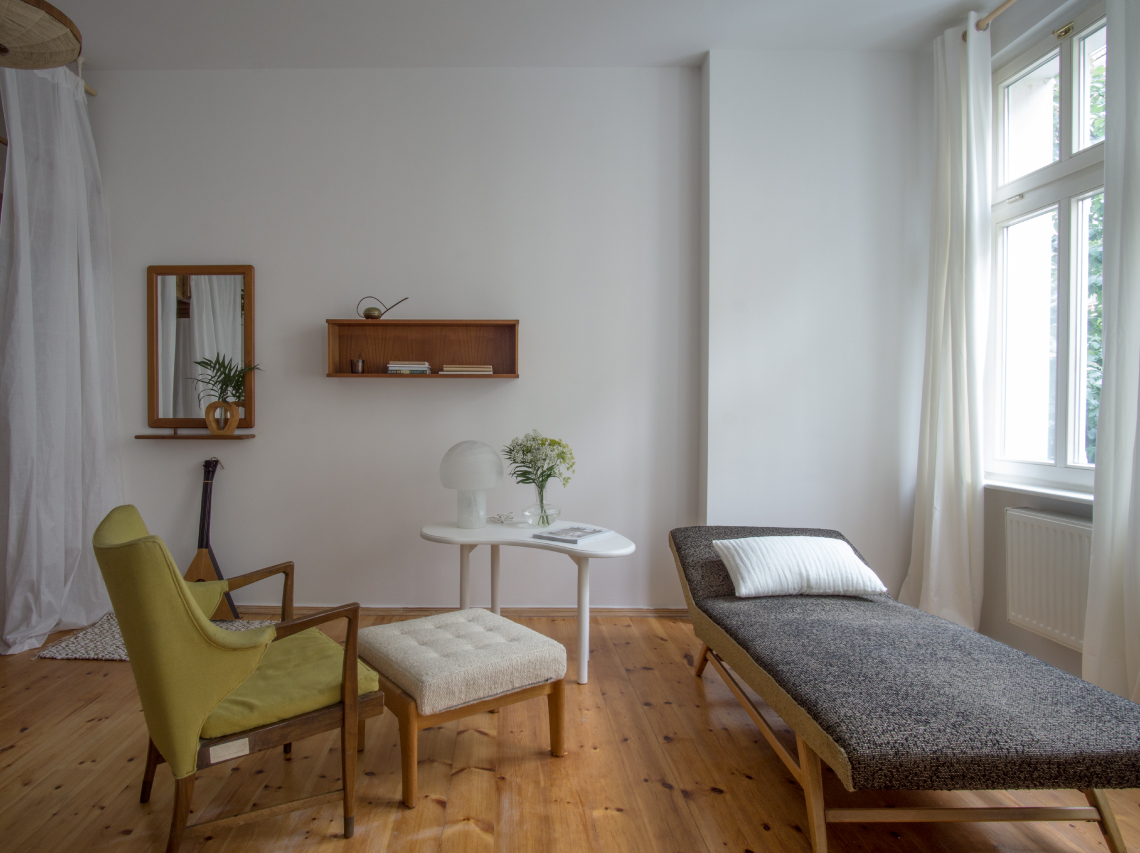 The Mauerpark Studio is a residence in the dynamic German capital, intended as a temporary rental property. The design concept balances homeliness, comfort and design for medium to long term guests and residents accordingly.
The studio's design makes the most of vertical space given by the apartment's high ceilings. A wood custom made 'Hochbett', German high bed, creates a cosy sleeping area without detracting from the spaciousness of the main room, and soft white curtains give the option of a more private separation of the living area. The kitchen is made to measure. Light wood-fronted cabinets and open shelves are fitted into the space for storage, lined with crockery and hanging utensils. A dining space with rustic mismatched chairs is located next to the large window, filling the studio kitchen with bright daylight year-round.
Having worked with experienced carpenters on the bespoke elements of the project, wood features as the key material and design texture throughout, giving a handcrafted feel to custom-made pieces. For Quiet Studios, the essence of this craft plays a fundamental role in creating the feeling of home.
Modern midcentury style antique furniture sourced from local Berlin dealers are accompanied by small decorative features such as basket lamps, solid teak mirrors and vintage timepieces. A trademark Quiet Studios touch of greenery adds natural vigour and life to the bright space.
Photographer: Barbara Cilliers
Words: Graeme du Plessis